NHDeacon

My name is George but my nickname is NHDeacon, and I built this VERY simple site, knowing that one day, I would meet YOU *kisses*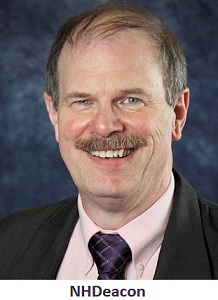 I used to live and work in the Berlin area of New Hampshire. Berlin is a small city, about 8,500 people, just a little north of NH's famous White Mountains. The tallest peak is Mt. Washington, about 1916 meters in height, and about 32K south, but I recently moved to Concord, NH

I own an advertising agency. We specialize in electronic and social media but do photography, videography, web design, brochures, and more.

I'm considerate, smart, well traveled, eclectic, spontaneous, varied... interested in everything and fairly active. I reared three daughters as a single parent, have served on the board of directors of an orchestra, been president of a political action committee, published my own small newspaper, and had my own live radio show.

You can write to me, call me, or email me using the following information: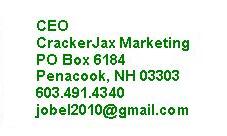 I love to get outdoors: camping, fishing, hiking, swimming, volleyball, soccer, etc. I enjoy museums, aquariums, nature centers. I am a student pilot, not too far from my license. I do scenic and nature photography and the occasional work has been published.

High energy but patient and rarely in a hurry, I set people at ease... often they remark that they have told me things they have NEVER told anyone else... and I enjoy that connectivity. With all the other things I enjoy I am FIRST a people person... nothing is more beautiful to my ears than the laughter of a child... kids love me.. and I love them... My humor is easy, natural, abundant and contagious.. and some days, slightly twisted! Conservative in many things, I can be QUITE naughty, but only in the nicest ways ! :-) and guess what? I can cook!

I believe that the BEST relationships have their root in genuine friendship... and my take on friendship is best described in the following old poem:

FRIENDSHIP

OH, THE COMFORT -
The inexpressible comfort of feeling safe with a person,
Having neither to weigh thoughts,
Nor measure words - but pouring them
All right out - just as they are -
Chaff and grain together -
Certain that a faithful hand will
Take and sift them -
Keep what is worth keeping -
And with the breath of kindness
Blow the rest away.

~~ DINAH MARIA MULOCK CRAIK

I am an incurable romantic.. little notes, flowers, cards, foot and back rubs, weekends away, candles and fireplaces... your hand in mine... and of course... pillow-talk... and those so subtle looks across a crowded room... that make you know I want you... and can't wait until you are in my arms again!

I am looking for my best friend, my soul mate, my cherished one. But I know you don't just 'discover' someone... It's built over time....

I want someone who is full of life... with whom every day can have its own small adventures... someone stable and balanced but not 100% predictable... someone who is whole and intact in herself but eager to discover what we might become together... someone who will be eager to hold hands as much in the end as in the beginning... she's not perfect.. no way... but she knows herself well and takes measured risks.. a little old fashioned in some ways... a little daring in other ways.. lots of fun...




For you, I would be devoted, smart, hard-working, strong, generous, understanding, patient and faithful. I just have 1 heart, 1 life... and once I give them again, they are yours until my last breath...

I would want to travel, and hike with you, go to the movies, and attend theater, and the occasional concert... I want to fly to new cities and explore them. I love the Rocky Mountains. I want to see Alaska, Israel, Ireland, Germany, much of Canada, and now the Ukraine *smiles*. I would enjoy discovering more of the Carribean, too. And so very much more...

I do not enjoy loud parties, but I like to entertain friends, mingle with people.. I have three adult daughters, and grandchildren, and I love them all dearly... and while it's not required, if it were possible, I would enjoy having more children.

PLEASE feel free to ask ANYTHING you would like to know. I am serious.... Let's begin the adventure...

George



SCAMMERS I HAVE KNOWN